Keeping you safe
*ALERT LEVEL 3 we can assist everyone for all normal car repairs in a contactless manner
*Please note all of our mechanics have had BOTH of their Covid 19 vaccinations making both them and you safer from Covid 19. 
At Grimmer Motors, we're doing our part to reduce the spread of COVID-19 by taking the following safety measures:
✓ Operating in a fully contactless way, from online bookings right through to car pickup
✓ Following a contactless car repair policy
✓ Offering online contactless payment options
✓ Disinfecting your vehicle's interior, door handles and other surfaces before you drive it
During the COVID-19 pandemic, it is important that we all keep our distance, practice good hygiene and do business safely to eradicate Covid 19 from New Zealand. At Grimmer Motors, it is important that we follow or exceed these rules to keep our customers and team safe.
With this in mind, we have introduced a fully contactless repair system. This allows our customers to safely book in online, drop off their vehicles, get them repaired, pay on line and pickup their vehicle all without having direct contact with any Grimmer Motors team members or other customers.
COVID-19 Contactless Car Repairs – How Does it Work?
1. Dropping your car off
During our opening hours (8am to 5pm) Monday to Friday, you can park your car on the forecourt outside Grimmer Motors. Your keys can be dropped in the key deposit slot in the front doors where they will remain safe.
Our building and forecourt have cameras recording 24/7 by several surveillance cameras. This means that your vehicle is being recorded continuously when parked on our forecourt.
Where should you leave your car?
When you drop your car off, please park underneath the canopy ideally as close to the front doors as possible to get the best camera recordings. We would also greatly appreciate it if you open your doors for at least a minute in order to "air out" the interior. We also recommend that you wipe down key areas such as the steering wheel, door handles or indicator stalks. This will greatly reduce the risk of COVID-19 spreading. Please also turn off your heater/air conditioning to prevent air from blowing when the key is turned.
We want to stay safe so that we can keep our customers, fellow staff and families safe. So we greatly appreciate any measures taken by customers to disinfect their vehicles.
If you are unable to drop your car between 8am and 5pm, please give us a call on (07) 855 2037 to let us know. Our phone number is diverted to our mobile phones, meaning we will always be around to answer your call, even from home. One of our on-call mechanics can then drive to Grimmer Motors and move your car behind the gates. Please note: this may incur an extra callout fee. If you choose to leave your car parked on our forecourt overnight then any damages to your car will need to be claimed under your insurance only.
Dropping your key off:
Once done, please put a SINGLE CAR KEY WITH NO KEYRINGS or OTHER KEYS into the key drop box slot next to the front reception door, and contact us via phone or email to let us know your car is ready for its repair. If our mechanics are at work then there will be access to a doorbell button near the front door. You can press that button to let the mechanics know you are there and discuss any issues (although the mechanics cannot open the doors so you will need to either speak loudly to hear each other through the glass doors or ring them on 07 855 2037).
Ideally, you will have a spare car key with you for pickup when the car is finished, (so that we can lock your first car key in your car and keep it safe). We have worked out a safe method that allows us to lock your key in your car and we will only tell you where it is. You can then return to your home or work and we will contact you either about the repairs needed or when your car is ready
If you don't have a spare key, please let us know and we will make other arrangements.
2. Repairing your vehicle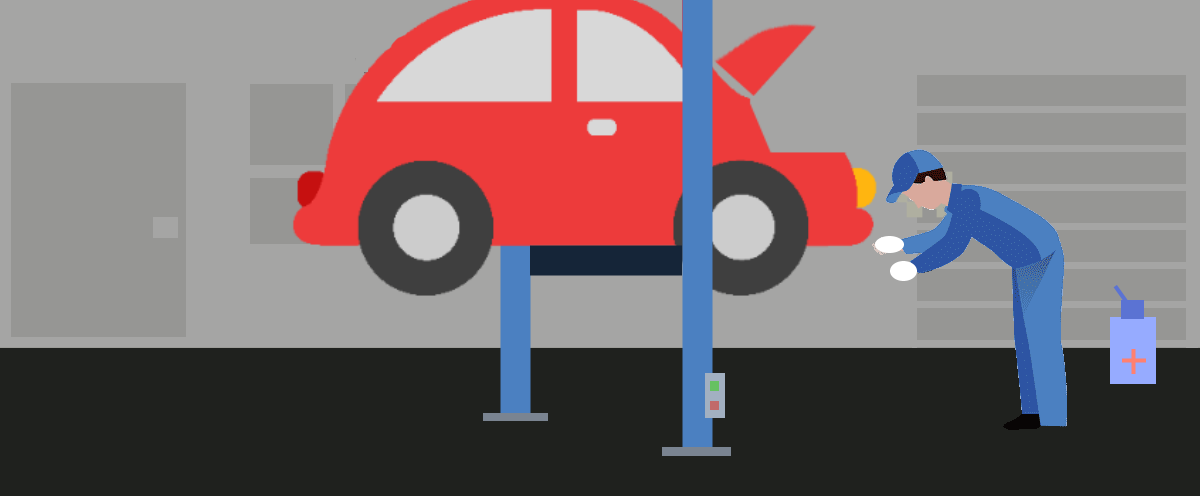 Providing you with a price estimate
At Grimmer Motors, we operate on a "No Surprises Policy". This means that there is no unexpected pricing in your repair bill. Once our mechanics have had their first look at the car, we will contact you with a pricing estimate or any variation to originally discussed pricing, so that you can authorise the work before we proceed.
The repair process:
Once you have authorised the work, we will go ahead with the repair, taking all necessary precautions to keep your car clean. This includes cleaning surfaces before and after the repair.
If your car requires parts that we don't currently have in stock, there may be delays due to many suppliers being closed or classed as non-essential. Please be patient with us, as any delays are out of our control.
Once your car repairs, diagnostics or servicing are completed, then we will email you an invoice for payment. All invoices must be paid before you can pick up the car. Payment options are listed below.
3. Paying for your repair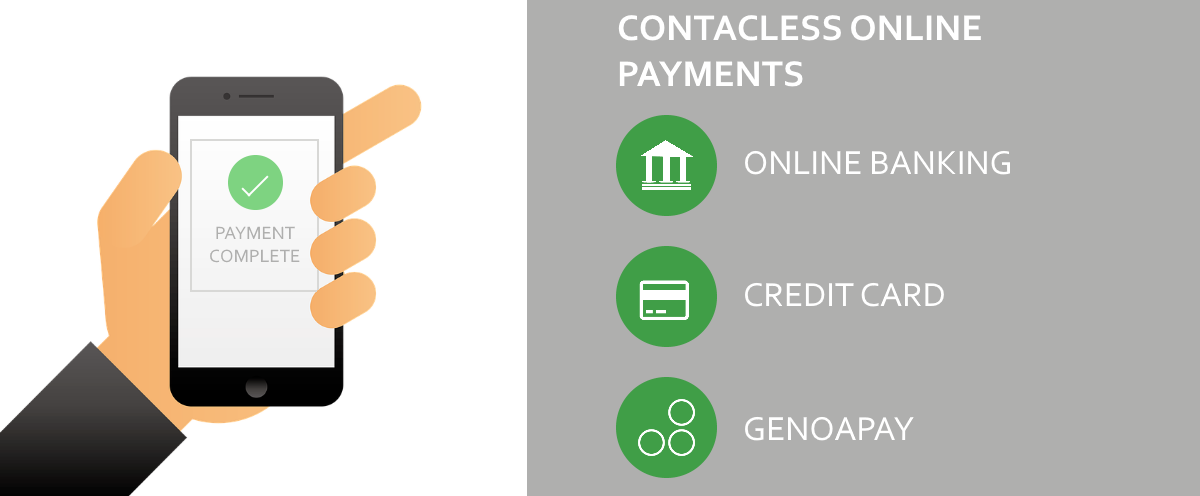 Paying for your repair is easy, and can be done completely online or without contact. We have three online payment methods for you to choose from:
Online Banking
Credit Card (PayPal)
Genoapay (pay over 10 weeks without interest)
Unfortunately, we currently cannot accept cash or EFTPOS at Alert Level 4 as that would require opening the door and having some interactions. This may change as we enter Alert Level 3.
4. Picking up your car
Once your payment has been successfully processed, you will be able to pick up your car.
Please try to pick your car up during our working hours.
The ideal time to pick up your car is when one of our mechanics is working. This allows us to easily give you your keys without any hassle. To simplify this process, please try to remain contactable during the day. This will allow us to reach you and mutually agree on a pickup time.
Once you arrive, please give us a call on (07) 855 2037 to let us know you are here. We will open the reception door and put your key on the ground for you to collect, all while retaining a distance of at least 2 metres.
Disinfecting your car and keys
Your key will be cleaned with antibacterial cleaner, along with all the surfaces inside your car that we touch. This is to minimise the risk of spreading COVID-19. Disinfection will take place twice – once before we start work on your vehicle and again after we have finished.
What if you need to pick your car up after-hours?
If you need to pick your car up after 5:00 pm, we can try to lock the key in the car. However, we will only do this if we know you have a spare key.
If we hide the key in your car, it will be in a hidden location that will be explained to you via phone call, email or text message. You can then use your spare key to unlock it and retrieve the original key. If your car supports keyless entry, our mechanics have a method that prevents most modern car keys being active while the keys are locked in the car. This prevents anyone from being able to open your car from the outside.
---
Book your repair now!
To get started, please click on the Book Now button and fill out the form. Also, please feel free to give us a call if you have any questions on (07) 855 2037.