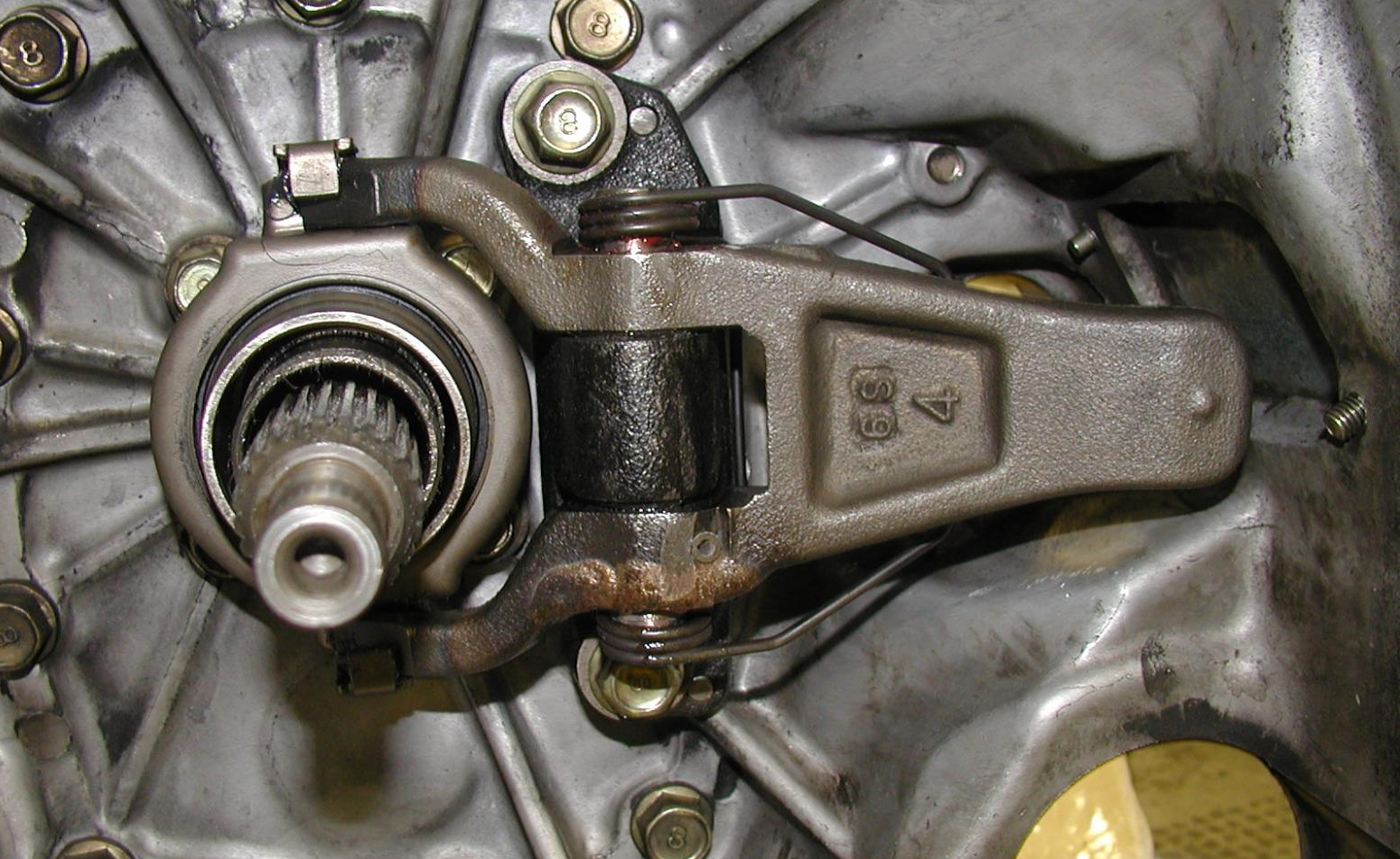 Clutch Fork Repairs in Hamilton
About Clutch Forks:
A clutch fork is a component in a clutch system used to help engage and disengage the clutch. It is the component that helps to convert movement for when clutch pedal is pressed to the actual disengagement of the clutch. When the driver of the manual car depresses the clutch pedal, the clutch cable or clutch hydraulic master/slave cylinders help to move the clutch fork. The clutch fork pivots on a small lubricated metal ball called the clutch pivot.  The fork end of the clutch fork is attached to the clutch release or clutch throw out bearing. When the back end of the clutch fork is pushed up, the fork pivots and pushes the clutch release bearing forward so that it contacts the clutch pressure plate and disengages the clutch plate.
For more information on clutches or clutch replacement visit: Clutch replacements
Causes of a clutch fork not working or damaged:
Clutch fork wear: Over time it is normal for the clutch fork to wear out. It will usually wear around the contact point with the clutch release bearing and around the clutch fork pivot ball if it is not lubricated properly. It may also wear at the contact point with the clutch cable or clutch slave cylinder rod.
Clutch fork snapped: The clutch fork can sometimes snap or crack due to the constant pressure that it must handle in order to move the clutch release bearing.
Not fitted correctly: Sometimes the clutch fork will not be fitted correctly. This could be because the clutch release bearing has not been slotted into the clutch fork correctly. There are multiple ways this can be done, but only one correct way.

Symptoms of a damaged Clutch Fork:
Clutch trouble: When driving you may experience trouble with your clutch. If your clutch pedal feels lose, or has any major slack, this could be an due to the clutch fork. You may find it hard to put the car into gear or change gears.
Vibration: An odd vibration in the clutch pedal could indicate a damaged clutch fork or clutch fork alignment.
No clutch : if the clutch fork snaps, or comes out of the correct position, you may have no clutch at all.
---
Learn more about clutch forks here: Learn more about clutches
---

Clutch fork repairs and replacements in Hamilton:
If your clutch fork needs repairing, our experienced mechanics at Grimmer Motors can help you. At Grimmer Motors clutch repairs and replacements are a common job and our mechanics can easily repair or replace your clutch fork and any other parts that may need replacement.
For clutch fork repairs in Hamilton, contact Grimmer Motors today!
Phone: 07 855 2037
Address: 998 Heaphy Terrace, Fairfield, Hamilton