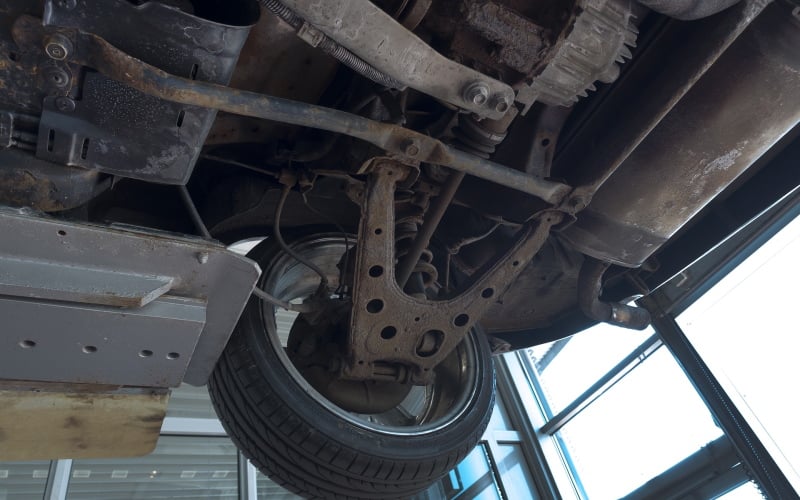 Car Pre Purchase Inspections in Hamilton
Grimmer Motors offers reliable, honest Pre-Purchase vehicle inspections for your car in Hamilton.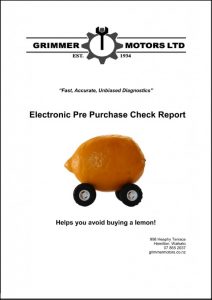 Purchasing a new vehicle can be stressful, especially if you are unsure about the vehicle's overall health. At Grimmer Motors our highly skilled, qualified and experienced mechanics can perform an advanced, accurate pre-purchase check on any car for you. We will give you expert advice, helping you decide if the vehicle is worth the price you are paying.
We use the latest state of the art scan tools and diagnostic equipment to ensure you get the most comprehensive pre-purchase check report possible. Our partner company Rennacs Limited, supplies the diagnostic tools used by several well-known NZ companies including Automobile Association (NZAA) and Vehicle Inspections New Zealand (VINZ).
When you have a pre-purchase inspection / check with us, you get a well-presented printout of all the results we have found from the vehicle, that you can use to help with your confidence and purchasing "peace of mind", or to help negotiate a fair price with the seller. This report covers over 70 different vehicle area. You can view an example of this printout below.
View an example of our pre-purchase inspection report
Please note: This report is subject to changes and improvements over time, so may differ slightly at your pre-purchase inspection time.
Why get a Pre-Purchase Inspection?
A pre-purchase inspection will allow us to identify any problems in the car you are buying and inform you about them. This can save you lots of money over time. Sometimes, the seller of a vehicle may not tell you about serious vehicle issues, or they may not know about them at all. Therefore, it is always important to get a professional opinion on a vehicle before buying it.
Buy your next car confidently, from qualified, experienced, and honest mechanics. Get your pre-purchase inspection with one of the most trusted names in Hamilton for over 80 years,  Grimmer Motors. Book today!
Phone: 07 855 2037
Email: office@grimmermotors.co.nz
Address: 998 Heaphy Terrace, Fairfield, Hamilton