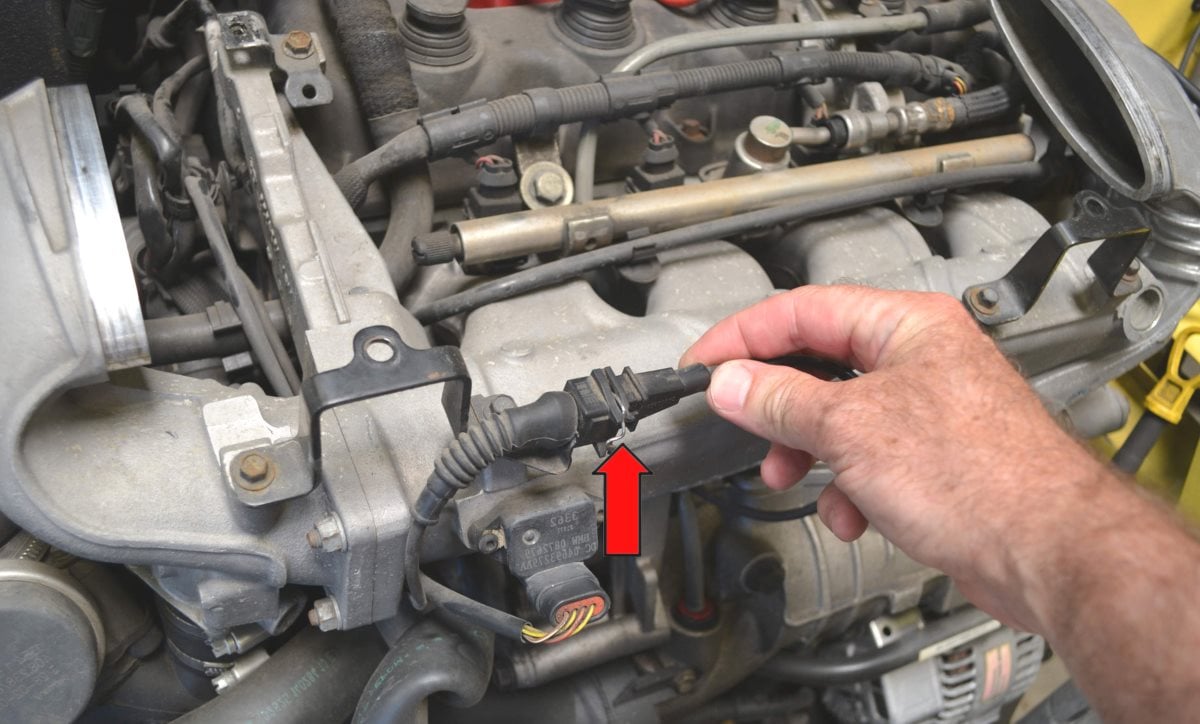 Car Knock Sensor Replacement in Hamilton
What does the knock sensor do?
Located in your engine's intake manifold or cylinders, the knock sensor is an important part which monitors the tone of your engine. The knock sensor detects unusual pulses, vibrations and noises from your car's engine and sends this information to the car's onboard computer. The computer then uses this information to alter ignition timing. This prevents detonation, reduces emissions and allows your engine to run optimally.
Problems with the knock sensor can lead to subpar engine performance, increased emissions and reduced fuel economy. For this reason, it is important that you have the part replaced if it begins to malfunction.
Symptoms of a faulty knock sensor:
A faulty knock sensor will cause your engine to not perform properly. This can lead to the following symptoms occurring:
Check engine light – Any abnormality in your engine's combustion process can trigger the check engine light. If the knock sensor isn't working correctly, the spark plugs may not ignite the air/fuel mixture correctly and the check engine light on your dashboard will be triggered.
Reduced acceleration – A bad knock sensor will often reduce your car's ability to accelerate, especially at higher speeds. This is because of the slowed down or incorrect ignition timing.
Reduced fuel economy – Incorrect ignition caused by a faulty knock sensor can also affect your car's fuel use. You will lose power and your car won't burn fuel as effectively.
Increased fuel emissions – Your car will likely produce increased exhaust emissions if the knock sensor is faulty. This can lead to it failing its Warrant of Fitness.
Emissions WOF requirements in NZ >
---
New Knock Sensor & Replacement in Hamilton
Is your car in need of a new knock sensor? If so, we can help! At Grimmer Motors, our team of skilled mechanics can thoroughly inspect your engine to determine if the knock sensor is the cause of your problems. If it is, we can remove the faulty unit and install a new one. This will allow for improved engine performance and fuel economy.
For knock sensor replacement in Hamilton, contact Grimmer Motors today!
Phone: 07 855 2037
Address: 998 Heaphy Terrace, Fairfield, Hamilton