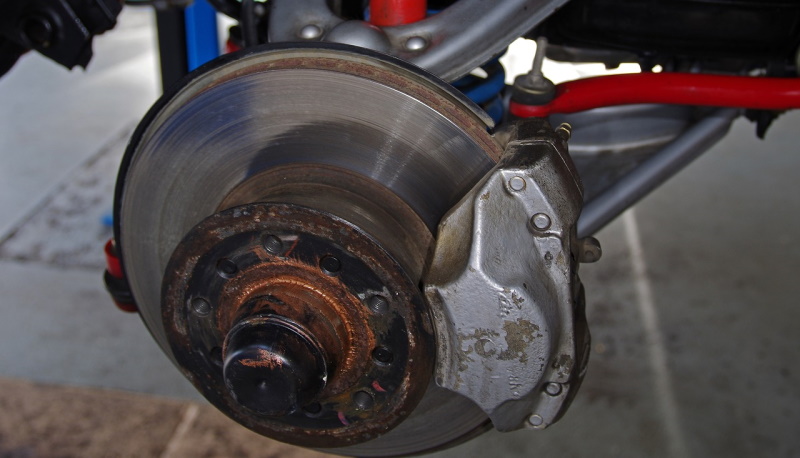 Brakes Smell Hot Hamilton
Brakes are smelling?
You're driving along the road with your windows down, and taking in all kinds of smells emitting from the world around you. Do you notice a burning smell coming from your vehicle? If
you find that it's your brakes that are giving off that sharp, chemical odour, then take note. A burning smell coming from your brakes usually means that there is an excessive amount of friction being produced. High levels of friction produce heat, which can lead to brake parts wearing very quickly.  This will affect the safety of your vehicle and result in a failed Warrant of Fitness.
How to extend the life of your brakes
Causes of hot smelling brakes
There are three main reasons why this might be happening to your brakes:
Incorrect Brake Use
Your brakes use friction to make your vehicle slow down as it's moving. This friction will produce heat. If your brakes are used normally, they will be able to handle this heat. However, when you are very heavy on your brakes or excessively pump the brake pedal, the brake discs and brake pads (or drums and shoes) may reach an unhealthy heat level. This can lead to overheating and a noticeable burning smell.
Leaving the park / hand brake on while driving
The handbrake or parking brake is meant to stop your vehicle from moving when parked. Therefore, forcing your car to move while the hand brake is still on means excessive heat in your braking system, triggering the foul smell. Simply turn off the handbrake or parking brake brake and drive as normal. If the brake was on for an extended period of time however, the brakes may need to be examined by a mechanic due to excessive wear or heat damage.
New brake components
A hot smell after some new brakes are installed is normal for a few hours after installation. The scent usually means that the resin in your new brake pads is curing, which means the material is getting stronger with use. If the smell does not go away after a reasonable amount of time, there may be a problem with your front brakes' calipers and should be examined again by a mechanic.
Learn about brake caliper repairs in Hamilton here
Brake Repairs & Inspections in Hamilton
Have you noticed your brakes smelling hot, giving off a strong odour when braking, or when your car comes to a stop? If so, then Grimmer Motors can help solve the problem for you. Our team of quality automotive technicians will examine your braking system for any issues, and then inform you about any problems found and possible solutions.
For brake repairs and inspections in Hamilton, contact Grimmer Motors today!
Phone: 07 855 2037
Email: office@grimmermotors.co.nz
Address: 998 Heaphy Terrace, Fairfield, Hamilton