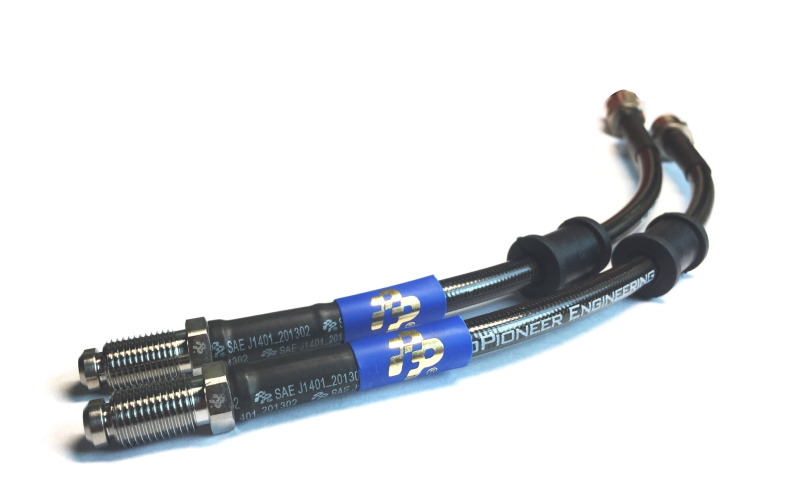 Brake Hose Replacement
What do brake hoses do?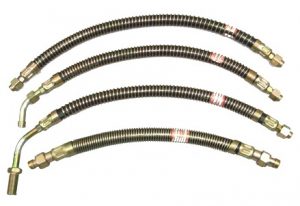 All cars have at least two brake hoses. These hoses are made out of rubber and help your braking system to work properly. The brake hoses are used to transfer brake fluid from the reservoir to the brake calipers or brake pistons. The brake fluid then causes the brake pads or brake shoes to push against the rotors or drums, allowing the vehicle to stop when the brakes are applied.
How important are brake hoses?
If brake fluid cannot flow through the hoses, your car's brakes may not work correctly. Your car's brakes rely on the smooth transfer of brake fluid to create pressure in your braking system, allowing the car to stop.
Cracked or split brake hoses will also fail a Warrant of Fitness as if they rupture you could lose braking ability.
Even small decreases in brake effectiveness can result in your safety being compromised. If you need to suddenly stop and your brakes don't work as they should, you are at a higher risk of crashing. Brake repairs should be done as soon as the issue is noticed.
Symptoms of damaged brake hoses
There are several symptoms that can point to a problem in one or more of your brake hoses.
Brake hoses can become brittle over time. This will often result in cracks. You may see fluid leaking around your wheels. In extreme cases, your brakes may stop working altogether.
If your brakes are not working, you should avoid driving until they are fixed.
---
Brake Hose Repair in Hamilton
Have you failed your Warrant of Fitness or do you suspect that one or more of your brake hoses are not working correctly? If so, we can help!
Grimmer Motors offers reliable brake hose repair and replacement. One of our skilled, trusted, and qualified mechanics will examine your brake hoses for leaks and cracks. Once we have determined that the brake hose is the problem, we will replace them for you. No work is ever done without your permission.
For honest, reliable brake hose repair in Hamilton, contact Grimmer Motors today!
Phone: 07 855 2037
Address: 998 Heaphy Terrace, Fairfield, Hamilton