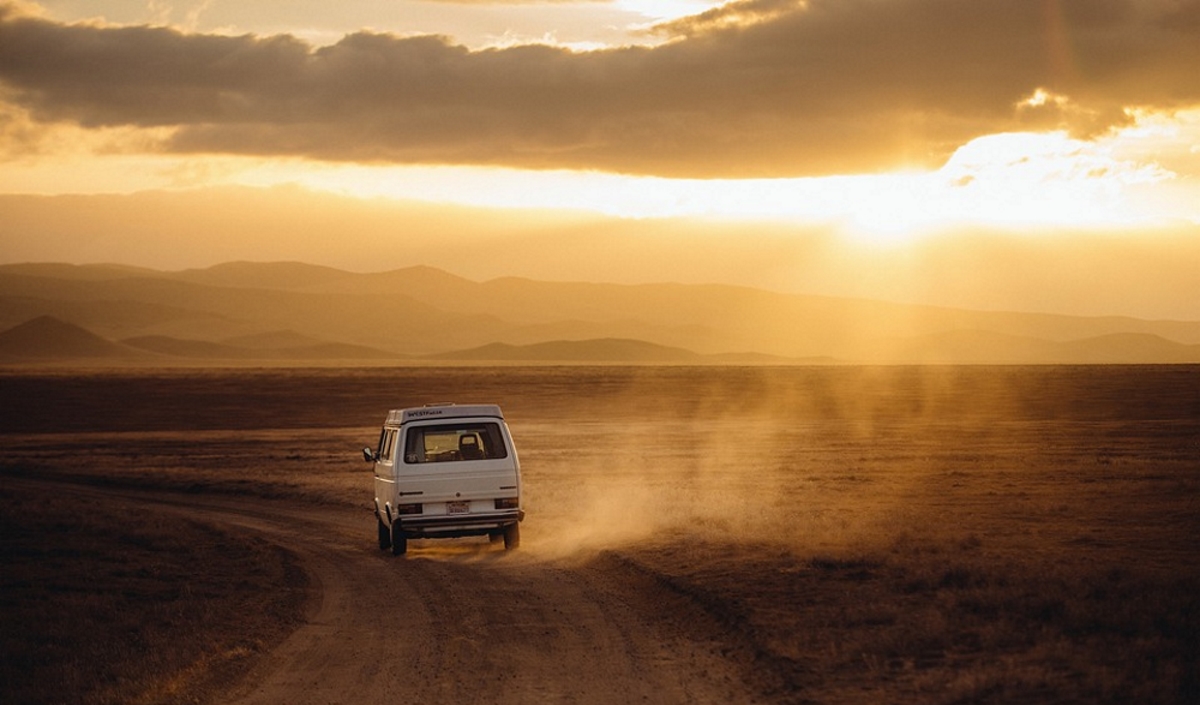 12 items you should always have in your car
Having the following items in your car can help you in an emergency, improve car safety and allow you to be prepared for long trips.
---
1. A torch and batteries.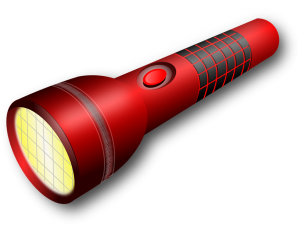 Having a torch will help in many situations, particularly if you have to leave your vehicle at night. A torch can be used to:
Examine the car's engine, radiator and other under-the-bonnet components at night.
Allow you to safely change a flat tyre at night.
Examine underneath the vehicle.
Additionally, a torch is great to have for camping trips.
So why not just use your phone's flashlight? Phones are often unreliable and can quickly run out of battery. If a torch uses LED bulbs, it will last a much longer period of time. A high-quality torch will provide you with a much brighter, wider field of vision.
Using your phone's torch will quickly drain its battery. It is important to preserve your phone's battery for emergencies.
2. A portable jump-starting kit.
We recommend that you purchase a portable jump-starting kit for your vehicle. As well as providing an easy way to charge your car battery, most portable jump starters can charge your phone so that you can use it in an emergency. Many portable chargers will have a built-in torch, eliminating the need to buy a flashlight.
Check out our recommendations for portable jump-starting kits.
3. A rag.
Always keep a rag handy in your car's glovebox. A rag has many practical uses. These include:
Clearing your windscreen of condensation on cold nights.
Cleaning your car's battery terminals.
Removing the radiator cap (when the vehicle is cold).
Cleaning up spillages in your vehicle.
Removing dirt and grime from your engine and its components.
Wiping your hands after changing a flat tyre.
4. Bottled water.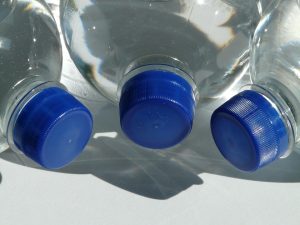 Keep at least 1 litre of bottled water in your vehicle at all times. Not only can water help you and your passengers to stay hydrated, it will allow you to top up your radiator fluids and windscreen wiper fluids.
To avoid burns, never remove the radiator cap while the vehicle is still warm. Always use a rag to remove the cap.
5. Non-perishable food items.
Stay well fed at all times, especially on long trips. Keep long-lasting food items in your car such as:
Protein or fruit bars.
Crackers.
Nuts.
Dried fruits.
The more protein and fibre in the foods you pick, the better. This is because it will keep you full for a longer period of time.
6. Blankets, sleeping bags or rugs.
It is important that you are able to keep warm if you have to spend the night in your car. Keep several blankets in your car for a warm, comfortable sleep.
You should also bring a jacket, jersey or another piece of warm clothing in case you have to leave the vehicle at any point.
7. A spare tyre and necessary tyre changing tools.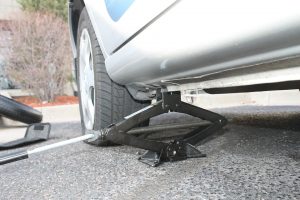 You never know when a tyre might need changing. Therefore, it is important to always have a good spare tyre. Being able to change a tyre will save you from having to call roadside assistance or request towing of your vehicle.
A spare tyre is no use without the correct equipment. Be sure to keep a tyre jack and wrench in your vehicle at all times. Learn how to correctly change a tyre.
8. High visibility gear.
Make sure people see you if you need to change a tyre or perform maintenance on your vehicle at night. Purchase a high-visibility vest or a reflective triangle so that other drivers can clearly see you.
In the event of a breakdown, be sure to turn your car's hazard lights on to improve your car's visibility on the road.
9. A first aid kit.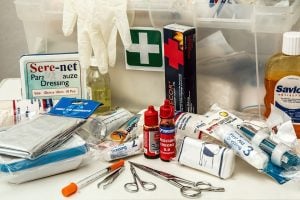 In the event of an accident, it is important that you have the necessary equipment to treat injuries. Keep a first aid kit in your vehicle at all times so that you can be prepared. You can either buy premade kits or create your own. If you are creating your own kit, it should include:
Plasters and bandages – a variety of different sizes and shapes is ideal.
Antiseptic solution.
Painkillers such as Panadol or Ibuprofen.
Disposable sterile gloves.
Scissors and tweezers.
A thermometer.
10. A whistle.
Keep a whistle in your car or on your keychain. This way, you can attract the attention of people in the event of an emergency. Once someone notices you, they will be able to help you.
11. An old cellphone.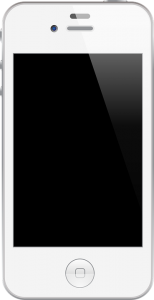 Do you have a phone you don't use anymore? Fully charge the device, turn it off, then throw it in your glovebox.
In the event that your phone runs out of battery, breaks or is lost, you will be able to use this phone to contact someone or use navigation features. Just insert your phone's SIM card into the older device. Just be sure that the two SIM cards are compatible.
Even without a SIM card, a cellphone is still able to contact emergency numbers and store contact information.
12. Your vehicle's manual
Having your car's manual will help you when diagnosing and fixing problems in your vehicle. If your car did not come with a manual, try to find one on the internet that can be printed.
You can use your car manual to:
Identify and diagnose faults.
Find your vehicle's jacking point (for changing a tyre).
Find your vehicle's ideal tyre pressure level.
View labelled diagrams of your car.
Phone: 07 855 2037
Address: 998 Heaphy Terrace, Fairfield, Hamilton