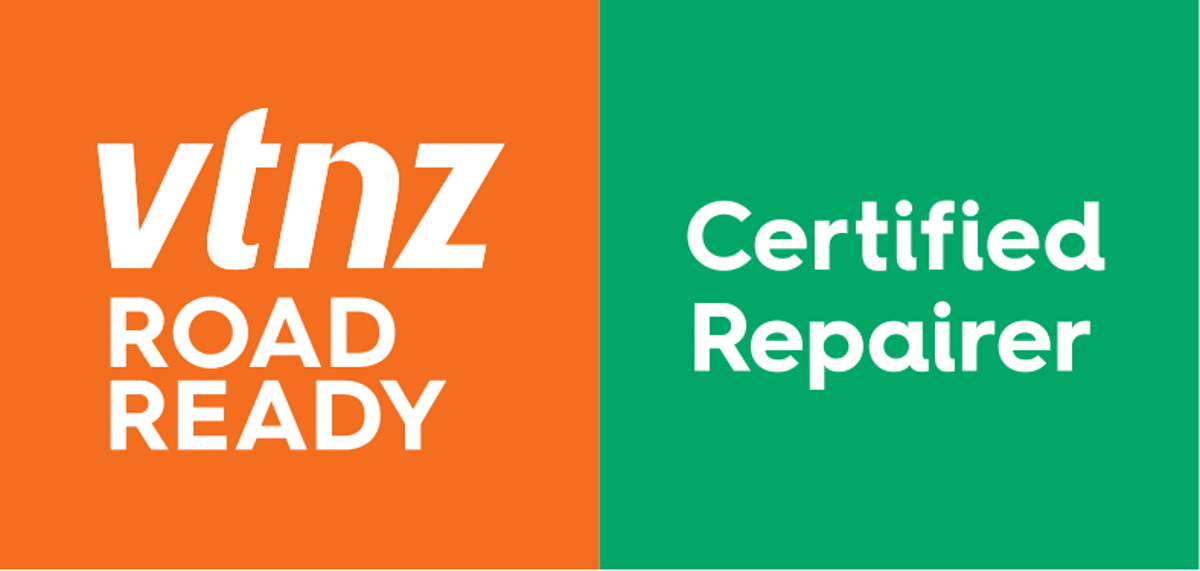 Grimmer Motors and VTNZ offer Leading Warrant of Fitness Services in Hamilton
Grimmer Motors is your one-stop auto shop for Warrant of Fitness certification and repairs. Being the Waikato's only Certified Repairer with VTNZ, we are able to offer the possibly most accurate and honest Warrant of Fitness services in Hamilton.n.
In the event that your car fails its Warrant of Fitness, you can then have peace of mind knowing that our workshop's repair services are certified and actively recommended by VTNZ. We'll aim to fix your WOF-related issues as quickly and effectively as possible.
Benefits of getting a VTNZ Warrant of Fitness through Grimmer Motors:
VTNZ provides Independent, Accurate Warrant of Fitness examinations.
Honesty is important to us. Our combined relationship will provide a fair and accurate assessment of your vehicle.
Safety of your vehicle will be of the utmost importance to us. We will be able to identify issues that could potentially make your vehicle unsafe to drive and give you honest recommendations on how the problems can be fixed.
We have an air-conditioned waiting room with FREE WIFI. You could read a magazine or the 84-year History of Grimmer Motors book.
You can Book your WOF with us, drop it off and pick it up later, or Wait for your WOF to be done.
If you drop your car off before 8.30am and leave it with us till at least 2.30pm we can give you a FREE Basic Wash and Vacuum, a FREE Tyres shine and Dash Polish and a FREE Electronic Test (depends on your car's technology)
If your car needs WOF repairs you may be able to Book a Courtesy Car,
Expert WOF Repair Services in Hamilton
It is inevitable that some cars will fail their Warrant of Fitness. This is due to issues that can make the vehicle dangerous to drive. In the event of your car failing its Warrant of Fitness, we can provide expert repairs that are actively recommended by VTNZ.
As a member of Auto Super Shoppes, we are also able to provide your vehicle with the highest quality parts, services and more.
Our skilled mechanics pride themselves on repairing problems to the best standard possible. Rather than providing temporary fixes, we provide repairs that will last for the long term. Contact us today to book your Warrant of Fitness or WOF repair work.