In 1934, Grimmer Motors opened for business in Hamilton. Since then, a lot has changed. However, our staff still work just as hard to ensure you, your family and your vehicle receive the best services possible.
---
Opening
Claude Grimmer and his friend Don Forbes founded Grimmer Motors in 1934. Having just left high school, they were very young with little experience in repairing vehicles. They leased the section and began operating their business inside. Over the years, they worked hard, obtaining the necessary skills to turn Grimmer Motors into a profitable auto repair business. With the great depression of the 1920s still having a massive effect on New Zealand's economy, Claude and Don had to work hard in order to keep the company running.
Word War II
In 1947, Claude Grimmer and Don Forbes were selected to serve overseas in the second world war, meaning there was no one left to run Grimmer Motors. The economic effects of the war resulted in vehicles and petrol dropping in value, meaning that the business wasn't very profitable. While Claude and Don were serving overseas, the property rented to another tenant.
After serving in the Pacific War Zone, Claude returned to New Zealand. Claude's perseverance and hard work allowed him to raise the necessary funds to purchase the section Grimmer Motors was built on. Claude then built his own workshop and service station on the current site. Due to Grimmer Motors' central and busy location, the service station received many customers and visitors. Ever since the changes of ownership, Grimmer Motors has been able to provide Hamilton with reliable vehicle repairs and servicing.
Expansion of Garage
In 1968, Claude Grimmer purchased an adjoining section, allowing for the expansion of the premises to double its original size. Back in 1947, the service station was selling 1000 gallons (3,785 litres) per month. By this stage, it was selling over 10,000 gallons (37,854 litres).
These changes allowed for Grimmer Motors to improve their workshop, servicing more vehicles at once. The expansion of the garage allowed for Claude and Don to hire more staff, making a total of 7 trained employees.
Changes of Ownership
Eventually, Claude sold the business to his relative, Trevor Wilson. Terry Grimmer began work for his cousin Trevor in 1974, eventually becoming forman of the workshop. When Trevor was ready to sell the company, Terry purchased in in 1989. Terry and his wife Alison ran a car sales yard, repair shop and BP petrol station. Terry spent many years contributing to the Motor Trade association as president of the Waikato region.
Terry and Alison's hard work and honesty earned them the respect of many customers. In 2016, they decided it was time for a well earned retirement.
Fuel Pump Removal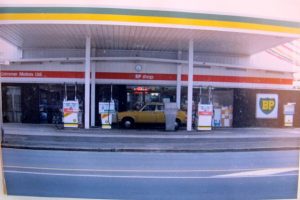 In 2004, the fuel pumps were removed from Grimmer Motors. This was due to independent fuel providers struggling and not making enough money. Since the removal of the fuel pumps, Grimmer Motors have been able to focus solely on vehicle repairs and servicing. With the removal of fuel pumps, the forecourt was expanded, allowing for convenient customer parking.
Grimmer Motors Today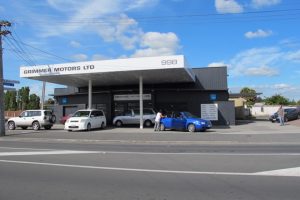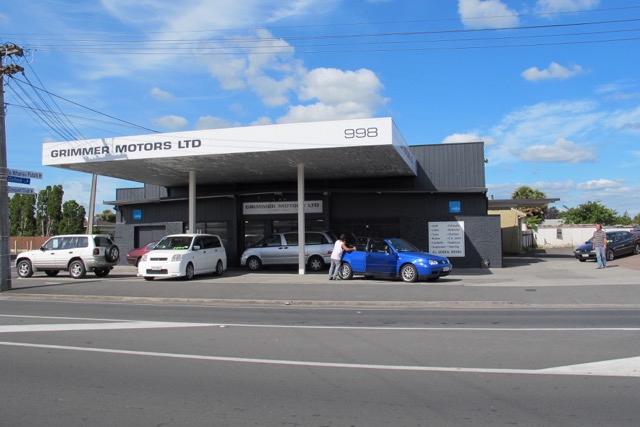 Grimmer Motors now focuses completely on vehicle repair and servicing, with a trained team of mechanics providing reliable vehicle servicing to Hamilton. We also specialise in vehicle diagnostics, creating advanced scan tools to quickly identify problems in vehicles.
As sustainable fuel gains popularity on New Zealand roads, our next goal is to provide Hamilton with leading repair and servicing options for hybrid and electric vehicles.