Hamilton's Hybrid and EV Specialists
---
At Grimmer Motors, we believe hybrid and electric vehicles are the future of personal transport. We have taken many steps to make our workshop ready for the servicing and repairs of these vehicles.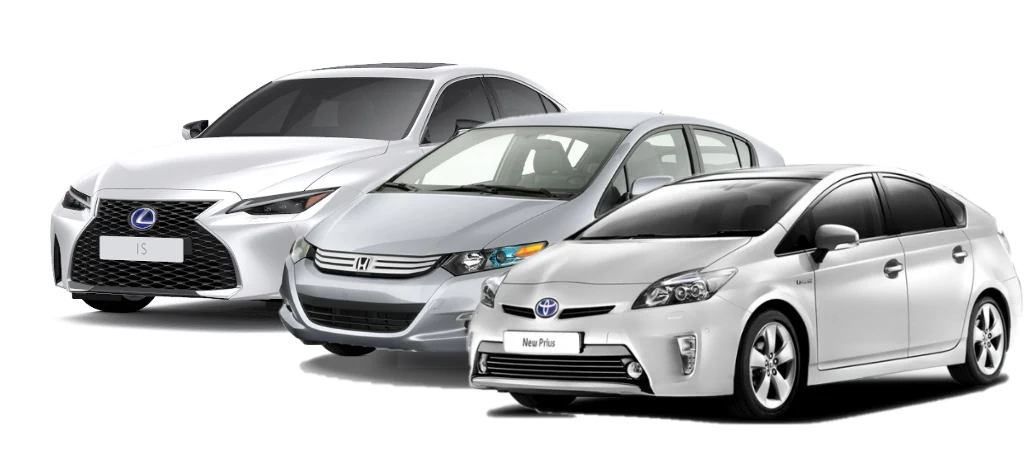 Hybrid Battery Servicing
We can service, repair and replace the battery in your hybrid vehicle, allowing it to run smoothly.

Advanced EV and Hybrid Diagnostics
Our mechanics use advanced EV and hybrid diagnostic tools to quickly find the problem in your vehicle.

Hybrid Repairs
We can repair your hybrid vehicle's brakes, tyres, suspension and everything else.
Hybrid / EV Repair and Servicing
One disadvantage of owning an electric / hybrid vehicle is the limited amount of workshops that offer quality repair and maintenance solutions for your vehicle. At Grimmer Motors, we currently offer at least the following services for electric and hybrid vehicles.
WOF (Warrant of Fitness).

Hybrid and Electric vehicle Battery repair, replacement and testing.

Tyre servicing (including finding ECO tyres to suit your car).

Steering and suspension servicing / repair.

Brake repair and servicing.

Fault code reading and vehicle diagnostics.

Miscellaneous repair work such as car lighting, ABS brakes, airbags, air conditioning, wipers and much more.
Electric & Hybrid Diagnostics
We currently have scan tools / diagnostic equipment to service and diagnose the following makes and models of electric and hybrid vehicles:
Nissan Leaf 

Mitsubishi Miev

Toyota Prius, Prius C, Camry, Prius Alpha, Prius S, Aqua, Yaris, Axio, Avalon, Highlander, Auris, Crown Hybrids

Lexus Hybrids

Honda Civic, Fit, Insight, Jazz Hybrids

American: Chevrolet Malibu, Ford Escape Gen I, Ford Escape Gen II, Cadillac Escalade, and Ford Fusion Hybrids
Please let us know if you have a Hybrid or electric vehicle not on the list above, and we will see if we already have equipment or can order equipment to work on that vehicle as well.
Why Choose Us?
Your hybrid will be scanned with some of the most advanced tools available. This will allow us to diagnose problems with ease, saving you time and money.

Your vehicle will be seen by staff who are involved with hybrid and electric vehicles. Our mechanics focus on quality and this will be reflected through the service you receive.

We incorporate eco-friendly practices into all of our work.