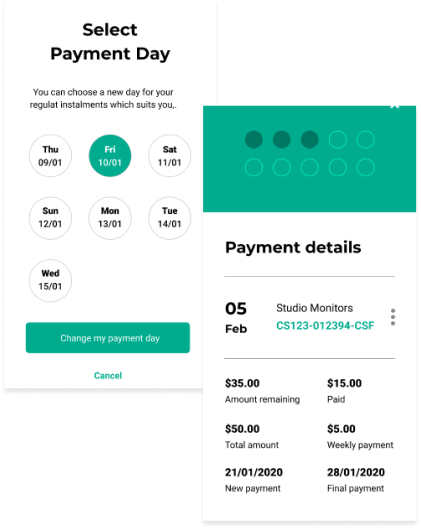 Genoapay for car repairs Hamilton
Do you need a new battery, new brake pads, or other vehicle repairs, but you are a bit short of cash?
Then you are in luck. Grimmer Motors accepts Genoapay!
What is Genoapay?
Genoapay is a New Zealand based finance company that allows you to spread the cost of repairs over 10 weekly installments with no interest or fees! This means that you can get your vehicle repaired now and spread the cost over 10 weeks, leaving more money in your pocket for other things.
How does Genoapay work?
Sign up online at Genoapay.com before you come into the shop – Genoapay will give you pre-approval and set your credit limit (if you have good credit this will be $1000 for most people).
When you are paying your bill at Grimmer Motors ask to pay with Genoapay. We will text you a link to confirm the payment.
Click on the link and enter your debit or credit card details. The payment setup only takes 2 minutes to complete. The first installment is deducted from your bank account on the day of your purchase and then the remaining balance is taken out over the next 9 weeks.
Benefits of using Genoapay
Interest-free. You will not be charged any interest if you pay with Genoapay.
No Genoapay fees. You will not be charged any sign-up fees or annual fees when you pay with Genoapay.
Change your payment day. If you need to change the day your bank account is charged you can do this through the Genoapay website.
Pay off your balance sooner. If you want to pay off your balance sooner you can do so without been charged any fees.
More time to pay. Other payment providers give you 4 or 6 weeks to pay off your purchase, Genoapay gives you 10 weeks!
How much does it cost?
There is a 4% Grimmer Motors Admin Fee. So for example, if your repair cost $200, then there would be a Grimmer Motors admin fee of 4% or $8.
Genoapay itself is completely free to use with no sign-up fees, monthly or annual fees, or interest. You just have to make sure you have enough money in your bank account to cover each of the weekly payments. If you miss a payment you will be charged a $10 late payment fee. Genoapay will send you a text on the day the payment is due to remind you to make sure you have enough money in the bank to cover the payment.
Find out more at https://www.genoapay.com/how-it-works/
Genoapay for vehicle repairs and servicing in Hamilton
Does your vehicle need to be serviced or repaired? If so, we can help! We accept Genoapay so you can pay repairs off over 10 weeks, interest-free! For vehicle repairs and servicing in Hamilton, contact Grimmer Motors today!
Phone: 07 855 2037
Address: 998 Heaphy Terrace, Fairfield, Hamilton